Roads are the main means of transportation, no matter the distance. This offers commuters access to different locations. In a nation, various types of roads are designed to satisfy needs.
For example, motorways are built to provide quick and secure access between major cities. Highways are to connect two cities or more. Rural areas have different types of roads to connect land to the city.
There are different types of roads built within a city, e.g., boulevard, main road, street, etc. each has its importance and need, but we will not be going into that. However, in this article, you will know the importance of all-weather roads, driveways, and what they are.
All-Weather Road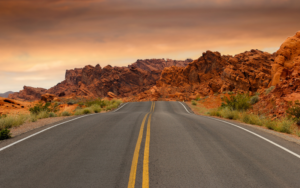 An All-Weather Road is a trafficable route under all weather conditions. This usually means a road constructed in such a manner that heavy rain will not cause it to be flooded or sodden to such an amount that cars driving over it are likely to get bogged down.
All-weather road means a paved and/or gravel path or road containing equivalent materials that can be crossed by vehicles in both wet and dry conditions. All-weathered roads should allow emergency vehicles and travel by standard passenger cars.
So generally, if the road impassable with a regular car, it will be a problem. Most homeowners check if the property is on an all-weather road. This is particularly important when it's a dirt road because they can often get washed out. It could even get so muddy that cars would not be able to move on.
Driveway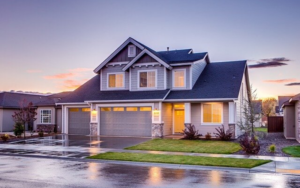 A driveway is a form of private road for local access to one or a small number of buildings, and a person or group owns and manages it. Property owners are responsible for their driveways, including snow plowing or shoveling during the winter months.  Driveways rarely have traffic lights, but some do carry heavy traffic, especially those leading to commercial and park, businesses.
Driveways can be attractive because of their lighter traffic and owners' ability to invest in their design, in ways that public roads cannot.
Governments do not resurface, snow blown, or otherwise repair driveways. Generally, they are built to adhere to the architecture of linked houses or other constructions.
On big estates, the driveway that leads from the main path to the house may be a driveway, probably with a gate in between while many driveways extend to residences several yards far from the public road for several yards.
Different households share those driveways. A driveway may often refer to a small pavement apron in front of a garage with a curb cut in the sidewalk, usually too short to suit a vehicle. Concrete, decorative brick, cobblestone, stone paving, gravel, and decomposed granite, surrounded by grass or other ground-covered plants, are used for driveways.
Plan driveways for each car, with a total width of 10 feet. If space allows, using broader spacing for better walking space between cars, driveways, and sidewalks, and houses, as well as the garage. Imagine your kids removing their bicycles from the garage and leaving sufficient space between vehicles to avoid a damaged car.
One driveway:  minimum 20×10 minimum width of 10 feet, preferred 12 ft for opening car doors, and moving onto the pavement.
Two Car driveways: minimum 20×20, preferred 20×24.
Triple driveway: minimum 20×30.
The Importance Of A Driveway
Your driveway is an essential feature of your house, providing you with a safe, clean place to park your car every day. It can also serve as a beautiful feature of the design that adds beauty and charm to your house. Here are three importance of a driveway.
A matter of first impressions
Curbside attractiveness is critical, and so the first impression is fantastic. We've all driven by a certain house, and have been wowed by the way their driveway looks. And if you don't sell your home, it's great to know that yours may be the block's best-looking one, that it feels good.
Improved parking & accessibility
Driveways appear to erode over time. Asphalt and concrete will start cracking and breaking apart. Upgrading your driveway makes it look much nicer; it will also improve the overall functionality.
Besides, beauty is okay, but it is also better to add a renovated driveway to your property. With the use of paving stone, you will have a sense of security that your driveway is safe for parking, your kids riding their bicycle, walking, and even playing. The new design must be built with durability so that your driveway can properly support parked cars and a lot of foot traffic.
Boosting property value
Every home renovation that you are doing will have a strong return on investment. You can increase the worth of your house by upgrading your driveway. Old and damaged driveways often require replacement, you can talk to a professional construction company near you